WARNING: This post is all fandom. XD
Reason #483902 Why Yuuto Should Not Leave SCREW
or
Why SCREW Is An Awesome Band
(take your pick; though I'm sure SCREW can be awesome without Yuuto, he is an integral part of this!):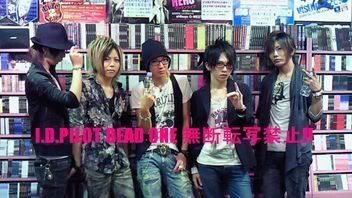 Please to be noting where Jin's right hand is. For those who would like to be noting, but don't know SCREW, Jin is second from left. Yuuto is far left, then (a strangely short) Byou is in the middle, followed by Manabu and Kazuki.
I don't think much more explanation is needed. Jin doesn't lie when he says Yuuto is his. ♥
Also, Kisumai + Abake = EXTRA extra chipmunky voices. I love how Fujigaya is totally identifiable even with his voice changed, and Kitayama is a ham, and Senkaido are extra bratty, and Yokoo is just crazy and sharky and awesome, and Miyata wins, and Tama-chan doesn't really get exciting tidbits but is adorable anyways.
Inori
with chairs and canes is... hang on, I think I'll need some more time to process this as it's not computing and I can't stop picturing Tama-chan doing his little bodyroll (seriously, it took me three tries of rewinding to even pay attention to Nikaido because I kept getting distracted).
I need to sleep earlier. >.>